WIAW : Marathon Training
Happy Wednesday! Today I'll be joining in the
What I Ate Wednesday
linkup with a look at a day in my life. My days have pretty much looked the same for the past few weeks and I'm in a really good routine.
I thought it would be interesting (or maybe even helpful) to show what my day of food looks like now that I'm starting to train for a marathon and keeping up a vegan lifestyle. I feel like I'm eating constantly (or thinking about my next meal), so here's a look at what I ate yesterday:
5:30
- Wake up, take out Selma, get ready for work. I already have my running clothes laying out along with my bag and lunch packed for work. I drink some espresso and have a fruit pouch before leaving.
6:15
- Go out for my run. I have an easy 3-6 miles on my training plan and I end up doing 4.25. It was a bit cool out but it felt great!
7:15
- Get to work after showering and changing at the gym. I'm starving on my (very short) walk to the office and start to feel a bit sick. I'll have to make sure I'm eating more in the morning before leaving. I make some tea, fill up my water bottle with water, and smear half of an avocado on a piece of bread. I know I'll be hungry later, so I save the other half.
8:00
- I get some flow diagrams done for a meeting later in the day and get ready for a full day full of meetings! Around 10:00 I have the other half of my avocado and another piece of bread. I also fill up my water bottle a few times in the morning to stay hydrated.
12:00
- No yoga for me today, but I grab my lunch in between meetings. Luckily the majority of my meetings are over Skype so I can eat when I'm not presenting!
2:30
- It's my one and only break of the day, so a few of my coworkers and I head out in a blizzard to Dunkin Donuts. The Pittsburgh area locations have a promotion going on where you can get 50 cent coffees after the Penguins won. On Monday night, the Pens won 7-0, which means vanilla coffee for me! As we walked over, I silently thanked myself for running earlier in the day because it was nasty out!
5:00
- Leave to catch my bus. It was snowing like crazy, so I'm really happy that I don't have to drive in this weather! The snow sure is pretty though...
6:00
- Get home and run around in the snow with Selma. I swear, she used to be a husky in another life because she absolutely LOVES the snow and always goes crazy in it! I start to make dinner- pasta with sauce (I mixed in the leftover meatless meatballs that I had in the freezer to get in some protein) and a kale salad with cherry tomatoes and nutritional yeast. Dan and I watch Dexter while we eat.
7:00
- Sit down to write this post! Luckily all of my pictures have time stamps in my phone so I can remember when everything happened. I eat some
vegan gingerbread cookies
which taste AMAZING.
7:30
- Do my 30 Day Yoga Challenge video-
Endurance and Ease
. The practice has been getting more challenging this week with some added balancing in, which is my favorite. Dan joined me, and I got him to do his first wheel!
7:55
- Make some tea and practice on the piano. Dan and I got an electric keyboard a few months ago and I've been trying to teach myself how to play. I love learning new instruments so this has been a lot of fun! I try to play for about 15 minutes a day, and it's a great way to take my mind of work and running and everything else going on in my life.
8:15
- Finish up my tea while I pack up my lunch and bag for the morning. I have to finish up a presentation, so I log in to work for a bit and end up spending about an hour answering emails and finishing up some slides.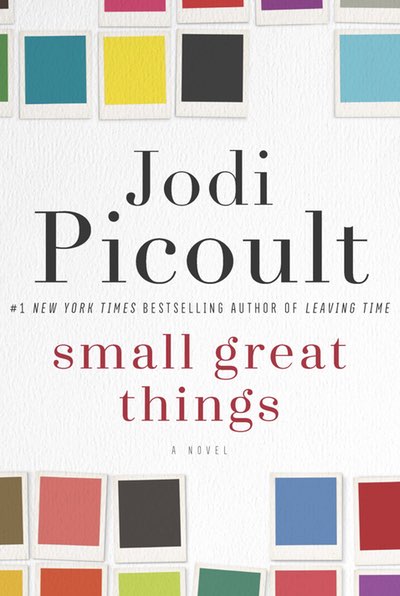 9:30
- Get ready for bed, and read a few chapters of my current book-
Small Great Things by Jodi Picoult
. I heard a lot of hype about this book and so far I'm absolutely loving it. Jodi Picoult is one of my favorite authors and her books always suck me right in.
10:15
- Take Selma out one last time, take a
Sleep Well
gummy and go to sleep!
Does your eating change when you're training for a race?
Did it snow like crazy where you are?
Morning or night runner?
I used to only run in the evening, but I love the feeling of having it over with before 7:00!