Wednesday Reviews : LuluLemon Favorites
Hello!! I'm really happy that it's Wednesday (which means one step closer to the weekend!)
For today's review, I wanted to talk about some of my favorite pieces from Lululemon. I'm still fairly new to the company, but most of the things that I've tried are considered staples by many. Some have been home runs and some have been big regrets. I wanted to talk about them all and share what I would recommend! Be sure to leave a mini review of your favorites (whether or not they're from Lulu!)
Colors: white and

crosscourt petal black clarity
Size: 4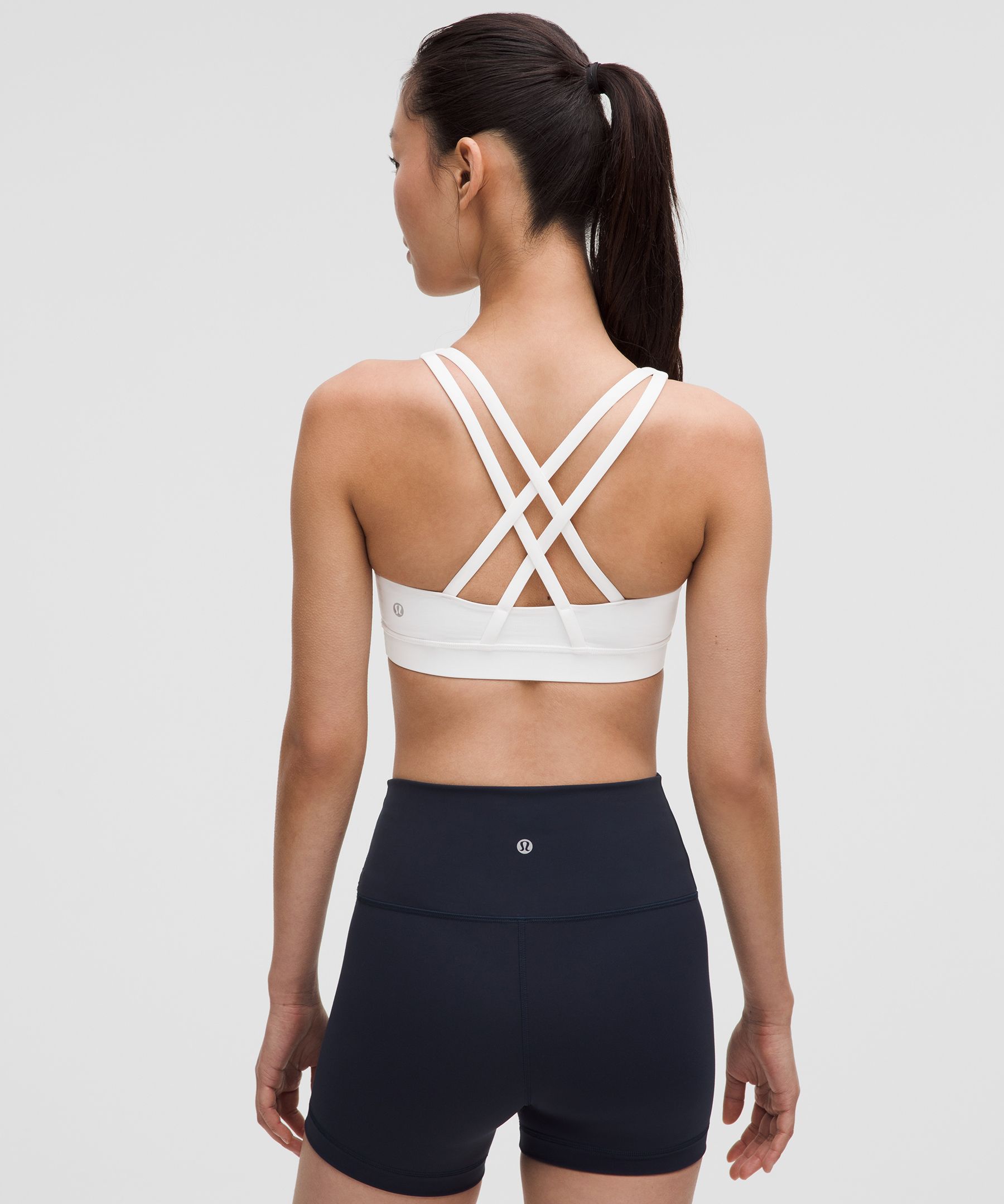 Source: Lululemon
I absolutely LOVE this sports bra. The back is really interesting and has crossing straps, sometimes in different colors. It's also lightly padded, and I can wear it for any activity- from running to yoga. There are so many beautiful designs and colors, and it seems that there are constantly new ones being released. It looks great under tank tops, where you can sometimes see the straps peek out. I've never had any problems with the straps moving around or the bra being uncomfortable.
Color: star crushed black cherry
Size: 4
These shorts are extremely comfortable and have great patterns as well. They are on the shorter side, but don't ride up when I run. There's also a zippered pocked in the back as well as deep pockets in the waistband that are perfect for holding keys or gel packets. The sides of the shorts are stitched in a few spots rather than completely sewed shut, which keeps your legs cool without exposing anything.
Color: floral sport black multi
Size: 4
My latest purchase, which was an accident. I wanted a new pair of speed shorts, but didn't like any of their current stock in my size and loved the pattern on these. They're are slightly longer than the speed shorts, which I actually liked as soon as I tried them on! They are a perfect length for running, and I could even wear these for my Group Power class. I love the fabric of these, and they are really soft and comfortable. The band is nice and wide, so I don't have to worry about it cutting in to my sides or falling down. Love these!
Color: naval blue
Size: 6
These crops are the absolute best, and I know that I'll be adding to my collection sometime in the future. The material is thick and soft, and makes your lower half look AMAZING. The waist is not too high or low, and never falls down during any workout I've used these for. I love how these look so much that I throw them on to run errands! I've worn these for everything from spinning to yoga to running and highly recommend getting at least one pair.
You'll notice that I don't mention any tops in this review. I have two Lululemon tops: the swiftly tee and cool racerback. I like how both of them look and wear them a decent amount, but I won't be purchasing any more. I have a very short torso and basically no waist (I have a very straight body type). Their tops seem to be made for taller women with small waists, so they don't work on me!
The
cool racerback
is extremely long on me and I find the material too thick and heavy. I absolutely love the sugar crush multi print, which looks beautiful! The
swiftly
is not flattering at all on my body type, but I do love the neutral shade of heathered black and love how lightweight it is. I find both of these to ride up constantly when I run, which is annoying. As much as I love how their tops look on other people (see
Jennifer
and
Suzanne
for great reviews!) I will sadly not be purchasing any more. My wallet is glad but I'm a bit disappointed!
What are some of your favorite Lululemon products?
Have you ever been disappointed in a hyped-up product?
Where do you shop for your workout gear?