Top Five Friday + Christmas Cinnamon Buns!
To all of you who celebrate - Merry Christmas! And to all my other readers out there - Happy Friday to you!
Today's post is going to be short and sweet, and I'll just be sharing my top five Christmas songs, Christmas movies, and TV specials! I'll also share my recipe for my favorite Christmas Morning Cinnamon Buns!
I hope you all have a very special weekend (maybe even enjoying one of these movies with a big mug of hot cocoa and a bun!) and I'll see you back here on Monday!
The Best [and easiest] Cinnamon Buns
First- story time! Growing up I loved to cook so much, and one of my traditions was making cinnamon buns and rolls for Christmas morning. Throughout the years, I tried so many different recipes, and literally felt like I tried every type out there- from buying Pillsbury rolls to making Emeril Lagasse's rolls that took nearly 24 hours of rising, rolling and repeating. Then I discovered the easiest and most delicious roll ever!
These rolls don't require many ingredients, and can be assembled and baked within 5 minutes. I always put them in the oven before we started opening our stockings, then they were ready to enjoy with a coffee (or mimosa) before we got to the "real" presents. I hope you enjoy the recipe!
Ingredients :
1/3 cup butter
1/2 cup brown sugar
1 teaspoon pumpkin pie spice
1/4 cup chopped pecans
1 container refrigerated biscuits (8 large biscuits)
Directions :
Put butter in a 9 inch round baking pan, and melt in 350 degree oven
Mix brown sugar and spice. Sprinkle over butter, and sprinkle nuts over half of pan (if your family all likes nuts, you can mix with sugar and spread it over entire pan. Half of my family doesn't like nuts so I divide it).
Open biscuits and place around pan. You'll have to place them pretty close together to get them all to fit, and put one in the middle (this is my favorite piece!)
Bake in 350 oven for 25 to 30 minutes until buns are golden brown. Remove from oven, and place a plate over pan. Flip over so that all the toppings are on top of buns, and serve!
Songs
O Holy Night - Celine Dion
This is my favorite Christmas song ever, and I think that Celine Dion sings my favorite version. There are so many different ones out there that I love, but I love how she keeps it pretty simple and doesn't change up the tune too much.
Santa Claus is Comin to Town - Bruce Springsteen
To be honest, this song is typically one of my least favorite songs, and I usually HATE live songs. But, as soon as the jingle bells start to play and I hear that "HO HO HO", it makes me feel so holly and jolly! This song is so perfect, and I especially love the sax solo!
Silver Bells - Kenny G
Oh, Kenny G. Did you know that he has the second best selling Christmas album of all time? I can completely understand because this song is so much fun. I love how it straddles the line between jazz and classic Christmas, and I love listening to it!
Have Yourself a Merry Little Christmas - Jewel
This song was a duet between Jewel and the group Homefree on the Sing Off. I never knew that Jewel had such an amazing voice until I heard this song! It's so bluesy and beautiful..definitely worth a listen! If you don't feel like listening to the whole song, at least listen to the run at 2:30...DANG JEWEL!
Christmas Eve/ Sarajevo - Trans-Siberian Orchestra
How can I make a favorite Christmas song list without including TSO?! This group is AMAZING, and I had such a hard time choosing a favorite. Eventually I went with one of their most popular songs! I really like this one because Dan knows how to play it on the piano, so I can hear it all the time!
Movies

The Holiday
I mostly like this movie because I'm so jealous that the ladies actually traded houses across the world..how cool would that be! I'm also in love with Cameron Diaz's house...but more than that I just love the sweet story line!
Love Actually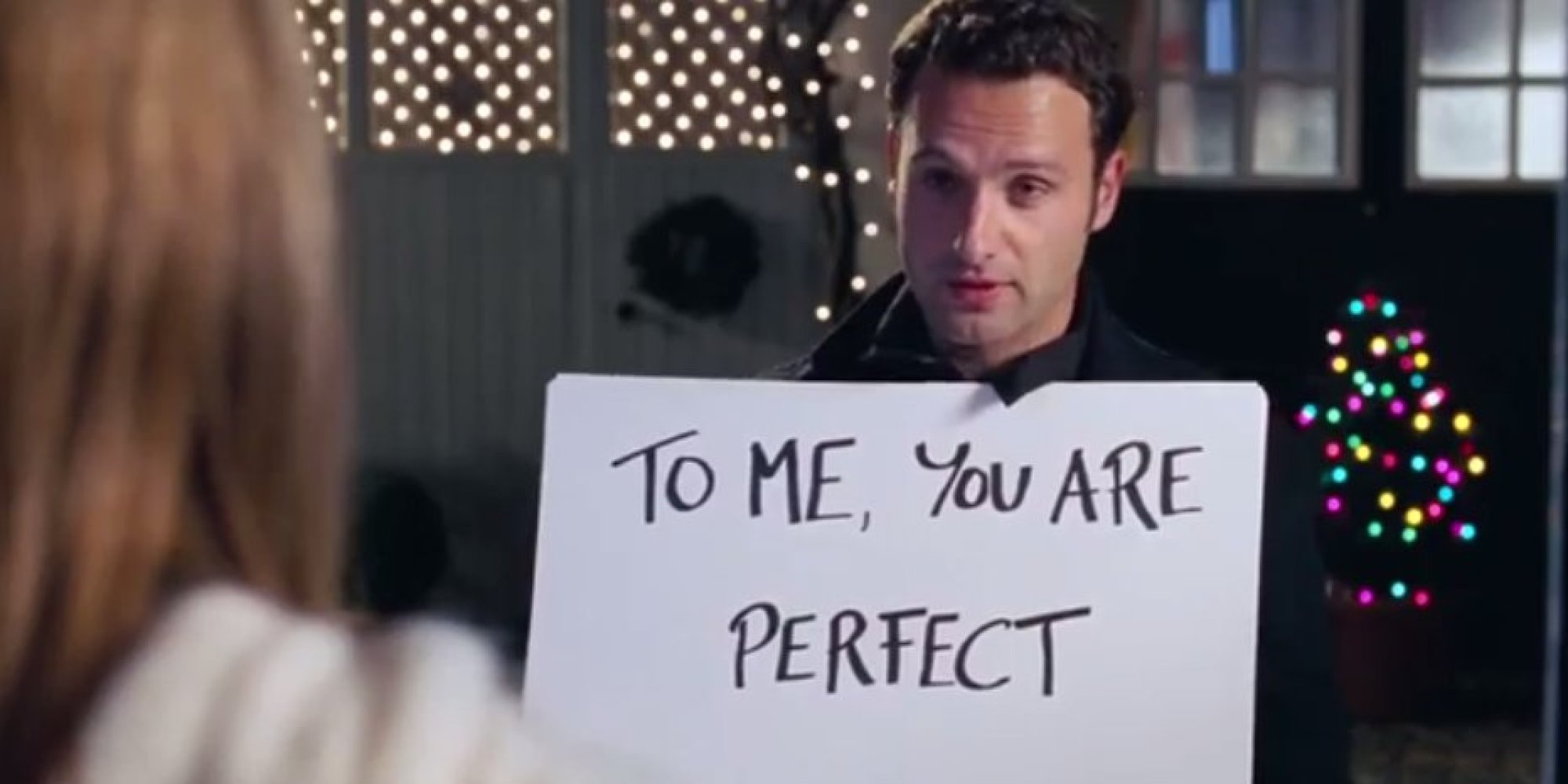 I've always been a fan of movies with tons of characters and story lines that seem separate but eventually interweave. This might not be the most heart warming movie ever for parts of the story line, but I still love it! To me, it is perfect.
Elf
Just the happiest, sweetest, jolliest, most fun Christmas movie there is!
The Santa Clause
Did anyone else kind of wish their dad would get to be Santa after watching this movie? I loved the workshop and all the magical things that happened in this movie!
A Christmas Story
This is the only movie that I haven't seen that many times, but it's so funny and a classic so I had to include it! I learned a lot from this movie, including never lick a pole when it's cold out!
TV Specials

The Office - Christmas Party
Who doesn't like a good old office party?! This episode is so funny and sweet at the same time.


Friends - The One With The Holiday Armadillo / The One With The Routine
I couldn't choose just one Friends episode! Their holiday specials are always my favorite, so I went with my top two.
Seinfeld - The Strike
Does it get any more iconic than creating a whole new holiday?! This was such a classic episode (I'm actually watching it while I finish this post!).


How I Met Your Mother - How Lily Stole Christmas
HIMYM is one of my favorite shows ever, and I loved their Christmas episode! After watching this, Dan and I use the term Grinch if one of us is being a jerk (he'll add on and call me Grinchy Gretchy). Love this show!


Great Holiday Baking Show
This isn't a specific episode, but an entire 4-episode special! If anyone has had the pleasure of watching Mary Berry on Great British Bake Off, you need to watch this as well! It's not quite the same, but still has Mary and amazing baked goods so I'm all for it.


What's your favorite holiday movie, song and TV show?
Do you have any special traditions for Christmas morning?