A Spooky Post
Do you believe in ghosts?
I've always been intrigued by the idea of ghosts, and have heard plenty of stories of supernatural activity to make me at least open to the possibility. With Halloween just around the corner, I thought it would be fun to share some spooky stories, favorite scary podcasts, and other Halloween fun.
The stories I'm going to be sharing are all 100% true stories that happened to myself, Dan, and my mom. There could be a perfectly reasonable explanation to everything, but that wouldn't be much fun! I hope you enjoy, and I'd love to hear your scary stories!
Scary Stories
My Story:
A few years ago, Dan and I took a trip to Boiling Springs to visit his family. This was my first time staying at his dad's house, and I was to sleep in Dan's childhood bedroom. While I was chatting with Dan and his dad, he casually mentioned a ghost in the house. He likes to tease and joke around a lot, so I didn't think anything of it and figured it was one of his pranks.
I went to bed without any thoughts of a ghost, but woke up in the middle of the night for no reason. The room was pitch dark, but I could clearly see the outline of a woman in Dan's opened closet, which was at the foot of the bed. I could see that she was pointing, so I looked that way, which was to the right of the bed. I didn't see anything there at first, then all of a sudden I saw a flash of light! When I checked the closet again, the mystery woman was gone, and I never saw her again.
Dan's Story:
(Note- this happened in the same house as the story above)
One October evening, I was sleeping alone and woke up in the middle of the night to something touching my legs near the foot of the bed. In the pitch-black room, I look out of the corner of my eye to see a small green orb dancing around the foot of the bed. It was about jelly-bean size and shaped, and was fluorescent green, almost like the color of a glow-stick. It had a foggy halo around it, extending in all directions. It was moving around erratically, back and forth, up and down. I went to get up to see what this light was, but quickly realized that I couldn't move. I felt an incredible weight on my chest holding me down to the bed. I couldn't move my arms or legs either. I couldn't speak and I could barely breathe from the weight on my chest. All I could do was listen to my faint heart beat get louder and faster. The green orb slowly dimmed to black as I was seemingly forced to go back to sleep by whatever this object was that was fixated on me that one October evening.
Ghost Dan!
The next morning, I could still clearly remember everything that had happened. I immediately ruled out a dream, because this felt much too real. I asked my dad if he was messing with me with a green light, since he often likes to play pranks on me. He denied being the source of this fluorescent visitor. I cast this aside in my mind and went about my week, including going to a dentist appointment, where they took routine x-rays of my teeth. The dentist looked at the photographs and asked me if I have ever been shot in the face with a BB gun. "No??" I replied after realizing that he was quite serious. He continued to show me the x-ray and there, embedded in my jaw, right next to my back molar was a bright white sphere, the size of a small bead. The bright white suggests that it is dense, like a metal ball. This is the first time X-rays of my teeth have showed this abnormality. Did my fluorescent visitor implant something inside of me that one October evening? What exactly did I wake up to? Unfortunately (or perhaps fortunately), I may never know...
Mom's Story:
We moved in to Riverview Tower when my mom became the personal nurse to the elderly lady, named Louise. The mansion was built by her grandfather as a wedding gift for her father. There were two unusual deaths that had happened there in the early 1900's: Louise's brother died in his sleep as a young adult, and a cause of death was never found. The second death was her sister-in-law, who fell down the back steps and broke her neck.
After Louise died, the house was sold. A few years later, my mom's hairdresser had a story to share. Her boyfriend was an electrician, and was hired by people who had bought a "mansion" to install new electrical wires throughout the entire house. When they started the work, they had to break down the walls in the bedroom. On an interior beam, the names "Jim, Dot, Monika, and Erika" were carved. My mom shocked the stylist when she told her those were the names of her family. It turned out the mansion she was talking about was Riverview Tower. The new owner and his girlfriend reported hearing frequent, unexplained noises. The girlfriend moved out, and the owner began sleeping with a shotgun.
Spooky Podcasts
Limetown
: Ten years ago, over three hundred men, women and children disappeared from a small town in Tennessee, never to be heard from again. In this seven-part podcast, American Public Radio host Lia Haddock asks the question once more, "What happened to the people of Limetown?"
The Black Tapes Podcast
: a serialized docudrama about one journalist's search for truth, her enigmatic subject's mysterious past, and the literal and figurative ghosts that haunt them both. How do you feel about paranormal activity or supernatural? Ghosts? Spirits? Demons? Do you believe?
Welcome to Night Vale
:
twice-monthly podcast in the style of community updates for the small desert town of Night Vale, featuring local weather, news, announcements from the Sheriff's Secret Police, mysterious lights in the night sky, dark hooded figures with unknowable powers, and cultural events. Turn on your radio and hide.
Lore
: bi-weekly podcast about the history behind scary stories. The people, places, and things of our darkest nightmares all have real facts at their core. Each episode of Lore looks into a uniquely scary tale and uncovers the truth of what's behind it. Sometimes the truth is more frightening than fiction.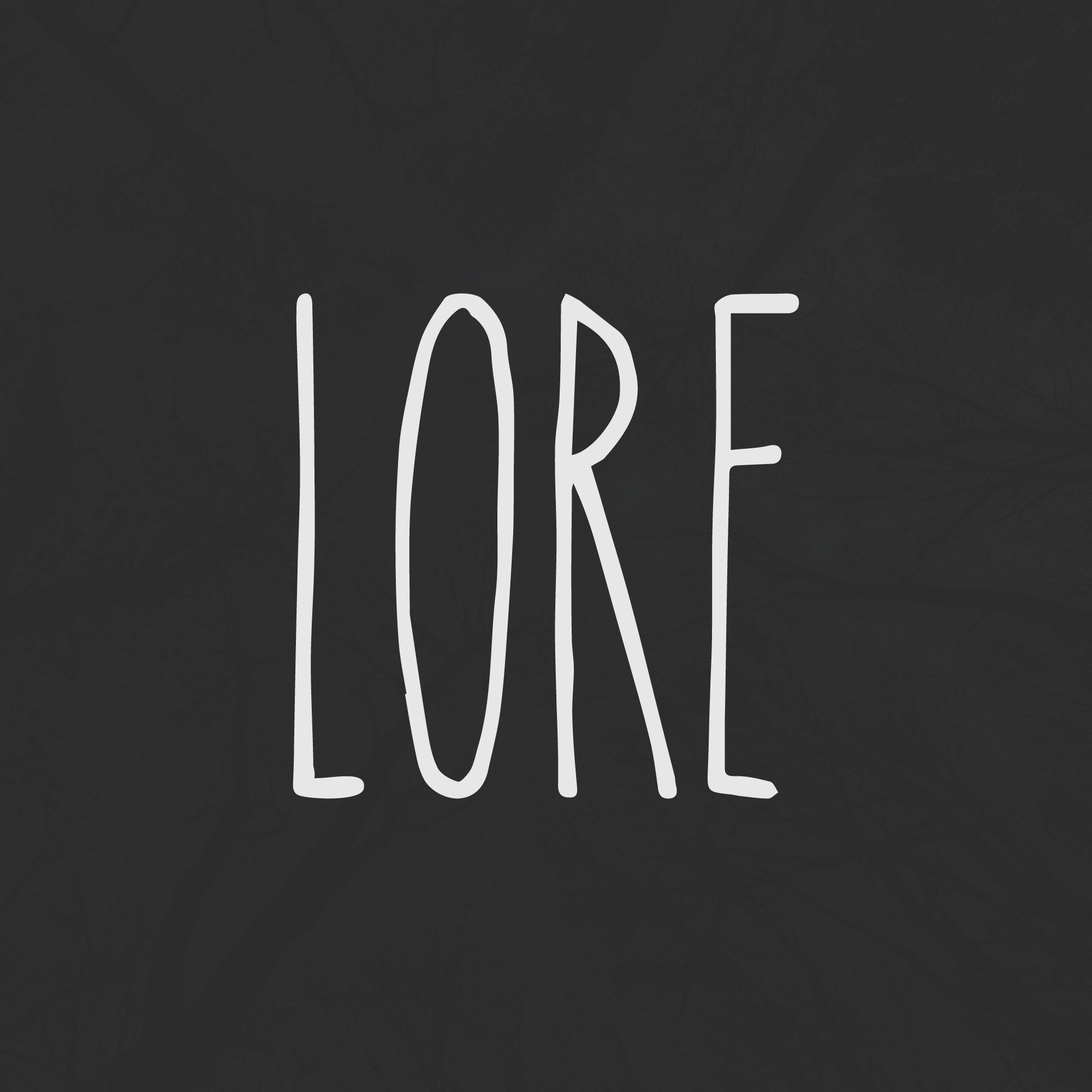 Halloween Pins
Cutest Costume
:
Spaghetti and Parmesan Cheese
via The Surznick Common Room
How adorable is this couple's costume?
Best Halloween Treats
:
Pumpkin Pie Bites
via Bakerella
I actually made these last year for a work party, and they were extremely easy to make and turned out adorable! They also taste just like a pumpkin pie- yum!
Most Adorable Drink
:
Candy Corn Jello Shot
via Brit + Co
Even though these are time consuming, they seem easy enough to make and look really cute. They would be perfect for a Halloween party! Plus, sweetened condensed milk in a shot? YES PLEASE!
Clever Decorations
:
Monster Doors
via Good To Know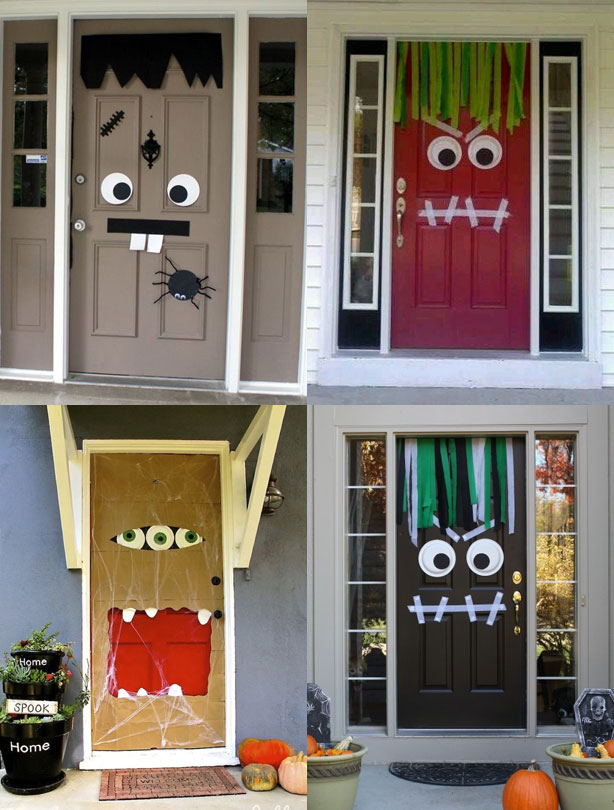 How adorable are these doors!? They look really easy to recreate, and it's sure to make a huge impact on anyone passing by!
Have you ever had a supernatural experience?
What's your favorite Halloween treat?
What are you dressing up as for Halloween?
linking up with Amanda and Secret Blogger Club!