Top Five Friday #29
Happy Friday everyone! I'm so excited for this weekend and my race! I know quite a few others are racing, so best of luck to all of you this weekend. I'm so excited to read all the recaps on Monday (thankfully from home...Happy Columbus Day!)
This week has been all about running and training, so I thought I would round it out for Top Five Friday with my five favorite gadgets/resources for training. I could probably list 50 more that I use on a regular basis, but these are definitely my necessities. I would be really interested to hear what your favorite tools are for running, so be sure to share in the comments! I hope you all have a great weekend!
Like most runners, I couldn't train without a GPS watch. Right now, Dan and I share a single watch, so I'm definitely in the market for a new one. If anyone has one that they love, I would love to hear a quick review in the comments! I really like this Garmin model because it's really simple, but offers all the stats that I care about. I also love the Garmin website and seeing my route along with mile times and elevation.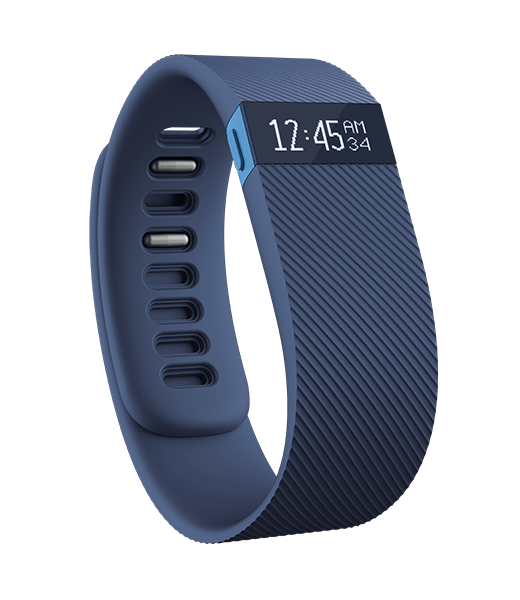 Ever since I got my FitBit in June, I've been so much more active at work. I never realized how much I sat around until I saw my (lack of) steps each day. This also helps to keep me motivated to go for runs. I love the competitive aspect of the app, so even if I feel lazy and want to take the day off, I still go out so that I take the lead! I currently have the FitBit Charge, and I love how it doubles as a watch.
Spotify
I started to use Spotify earlier this year to add new music to my running playlists constantly without breaking the bank. I recently upgraded to Premium so that I can download music and playlists (and not go over my data limit) and listen to music on-demand. It's been well worth the monthly price so far, and I love discovering new music! (
Follow me
!)
Daily Mile
I love Daily Mile for so many reasons. First of all, it's so handy to track your miles and see how you progress each month. I also love the community and being able to cheer your friends on. I made a few friends through Daily Mile and it's great to support and offer help during training. If you want to be my friend, you can add me
here
!
I'm not sure if I'm the only one who does this, but unless it's 30 or 80 degrees out, I have no idea what to wear on my run! All I have to do is go on this website and input a few stats (temperature, conditions, intensity, etc) and your work is done! I can't even tell you how much this helps me, and I always end up being completely comfortable outside!
Shows
Quantico
I'm obsessed with this show! My college at Penn State offered a degree in Security and Risk Analysis, and most graduates end up working for the CIA or other cybersecurity firms, so this show reminded me of the types of projects we had in class (in episode two, we did that exact project of figuring out time and place of an attack after looking at a reconstructed crime scene). The show is interesting and intriguing. I love the main character as well!
Dancing With The Stars
"Most Memorable Year" is always the most emotional week of the show, and this year was no different. There were some amazing dances, and I have to pick Nick Carter as my favorite as far as a fun dance, but Bindi took my breath away. She is such an incredible person and that dance was perfection. I do have to say that I hate when the song "Every Breath You Take" is used, since it's meant to be a sinister song about obsession and control, not the beautiful love song that everyone thinks it is!
Mindy Project
I'm so glad that HULU picked up this show, because I love it. This season has been terrific so far, and I love how Mindy's character is evolving when she had a baby. Danny has also been hilarious this season, and I especially loved when he started speaking Italian and sounded straight out of a mafia movie.
Songs
If you like peaceful, beautiful piano songs as much as I do, you will love Greg Maroney. I'm a huge fan of his music and like to listen to it at work when I have a lot to accomplish. It's really soothing but keeps me awake and motivated. I especially love this song and could listen to it on repeat all day!
I mean..it's Beyonce...need I say more?
I'm not always a huge fan of EDM, but as soon as this song came on I immediately added it to my Spotify playlist. It has a great beat and enough things going on to keep it interesting without being overpowering. I love this song for running, and know that when it comes on, it's time to pick up the pace!
I heard this song the other day, and I immediately started tapping my toe and dancing in my seat- it's SO catchy! I love Demi's voice, and this is a great song overall. I love the message as well- embrace your weirdness and be confident. What's wrong with being confident?
I always love Ellie Goulding's songs, and love her unique voice. This is a really great song and a bit different than her usual music.
Your turn! Tell me your favorites!