Thinking Out Loud: Truly Random
Is it really Thursday already?
My mind is completely focused on my race this weekend, so I thought it would be fun to have an unstructured, truly "
Thinking Out Loud
" post today. I usually have a theme for my posts, but I thought it would be interesting to try it out this way. I hope you enjoy!
As many of you (hopefully) know by now, I love to cook and bake and generally experiment in the kitchen. However, I never try out drink recipes. For some reason, whenever I test out a recipe I pinned it always turns out horribly, and now I'm afraid to try anything new. But, I kind of want to try to make some of those fall/winter Starbucks drinks at home, and I'm also inspired by my favorite podcast (Girl Next Door) to try ginger beer cocktails. Does anyone have any fool-proof (and I mean really foolproof) cocktails or hot drink recipes?
Who else loves holiday makeup kits?! Every year, Sephora releases their line of "Sephora Favorites" kits in everything from lip products to brow products. There are also tons of sets by every brand imaginable! I have a my eye on quite a few sets:
I'm kind of excited for my race to be over so that I can get a better cross training routine. To be honest, the past few weeks I've really neglected the gym in general, because I'm worried about being too sore for long runs or getting injured (plus it's been closed for most of the last month for Jewish holidays). Bad excuse, but I think once I'm done training, I'm going to scale back my running to 3-4 days a week instead of 5-6, and add in more cross training. I want to try out new classes at my gym and start swimming some more. I can't wait!
Take 21 seconds out of your day to watch this adorable video..I promise it will make you smile!
To reward myself for an excellent training cycle, I splurged on a hoodie from Lululemon. I've been lusting after their cozy hoodie jackets for a long, long time and finally decided to treat myself to the Scuba Hoodie III. I'm already in love with it and might not take it off until it's summer again.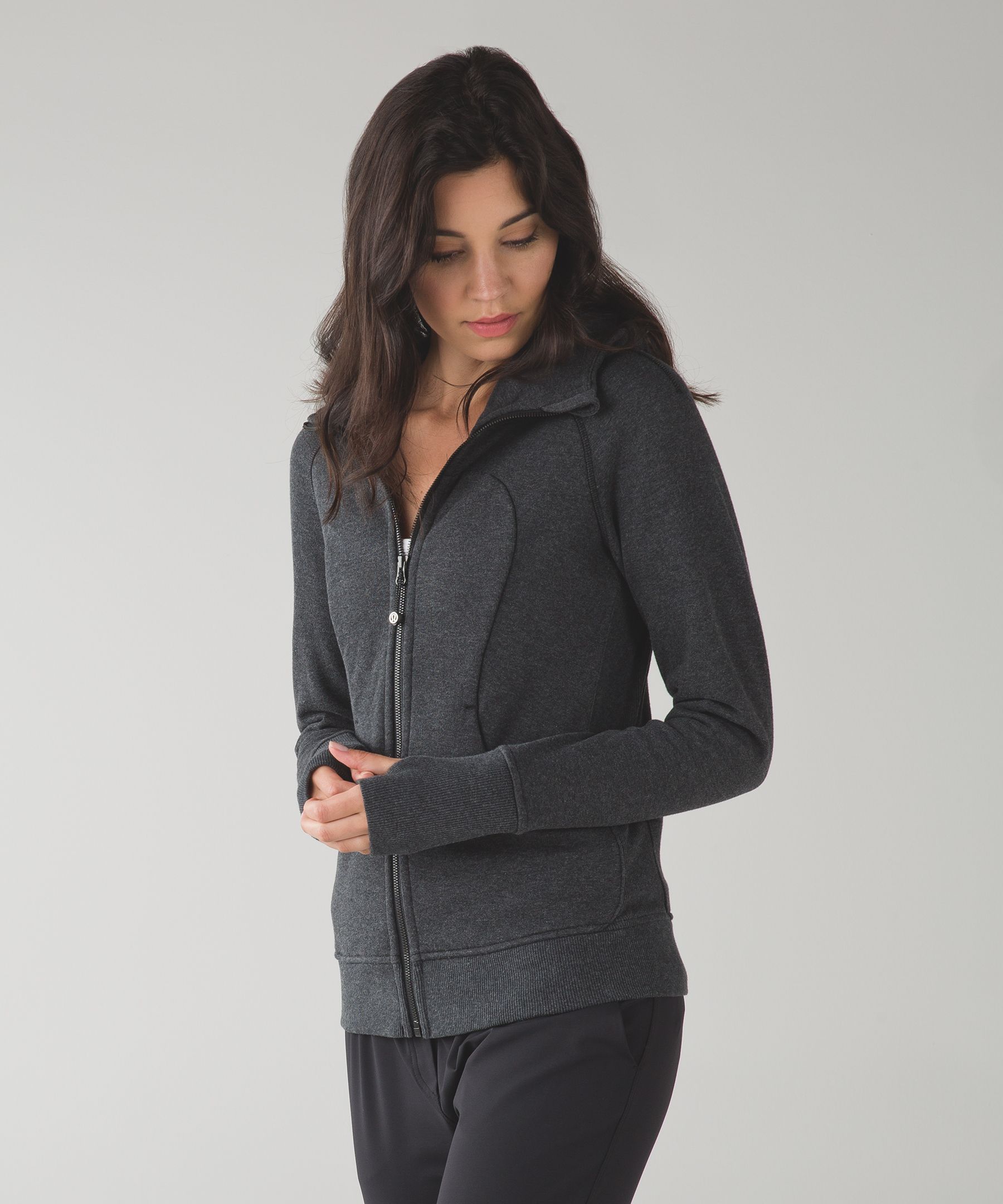 I'm finishing this post while listening to the Pirates game. It's currently 3-0 (stupid Cubs) and I'm hoping it'll turn around. If not, I may be a little crabby in my comment replies, especially if you're from Chicago (just kidding Susie- love ya!)
That's all today because I have to end on lucky number 6 - tell me something random or tell me your favorite (easy) cocktail recipe! Bonus points if it involved Ginger Beer or Apple Cider.