MIMM: Just Another Race Weekend
Hello and welcome to a new week! I hope you all had a great weekend- mine was relaxing, productive and lots of fun. Typically when I have a race, I take it easy the rest of the weekend. I did that once again since I was running the Pittsburgh 10 Miler, so hopefully this Monday recap isn't
too
boring. Let's take a look at some highlights!
I stopped by Ulta to pick up some products and use my 20% off coupon! Here's what I got along with some thoughts on the products so far:
I've never used an eyeliner like this before. There is a cushion that is soaked in ink, so you press a brush into the cushion and apply. The color is really gorgeous but I'm still getting used to the application. I love how the color is very subtle if applied thinly, but can also be applied thicker for a more dramatic look.
This is a long-time favorite of mine, so I had to stock up while I had a coupon (plus L'Oreal was buy one get one 50% off). This is actually my third bottle of this spray, and I love how it sets your makeup for hours and removes any powdery areas on your face. I've tried higher-end versions of seeting sprays, but I always come back to this!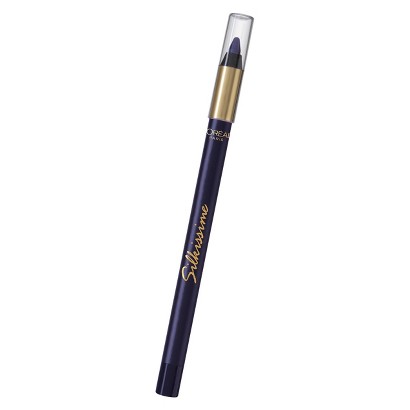 My other L'Oreal product was this liner, which I am in love with. This line has the smoothest, softest, longest lasting pencil liners I've found. I love how this color is really deep and rich, but not black. I think this will look great applied in the waterline to brighten up the eyes, or applied as a regular liner to give a different look!
I've been wanting to try a brush from the IT Cosmetics line for a while. Everytime I go into Ulta, I go in that aisle and love how soft the bristles are. I finally decided to pick up a brush from their Airbrush Collection. I love how this applies foundation, and it's SO soft! The bristles are firm but blend really well. It's also a perfect size- not too large or small. I think this became my new favorite brush, and now I want to try more brushes from the line (particularly the
Velvet Luxe
Collection...)
On Saturday night, Dan and I went to
Steffany's
for dinner. Thank goodness they have cable so I could watch the intense Penn State game! What a nail biter- and now we're bowl eligible! We had pasta, German Potato Salad, bread, and
lots
of dessert. Steff had the most adorable cupcakes, and I'm kicking myself for not getting a picture. Just image adorable Halloween-themed cupcakes. Cute, right? After dinner, we played
Exploding Kittens
and Cards Against Humanity for a while, then headed home to rest!
Sunday I ran the EQT Pittsburgh 10 Miler! I'll have a recap up tomorrow, but the race went really well. My game plan was to take it easy and enjoy the race- which I did. I also ended up with a PR which was a nice bonus!
Dan took a ton of pictures (I'll share more tomorrow) but here is a panoramic he took of the Rachel Carson Bridge with gloomy clouds behind. He's such an amazing photographer!
Tell me about your weekend!
Did anyone else race this weekend?
Who else used their 20% off coupon? What did you get?
Linking up with HoHoRuns and MissSippiPiddlin for the Weekly Wrap
Erin and Katie for Weekend Updates!